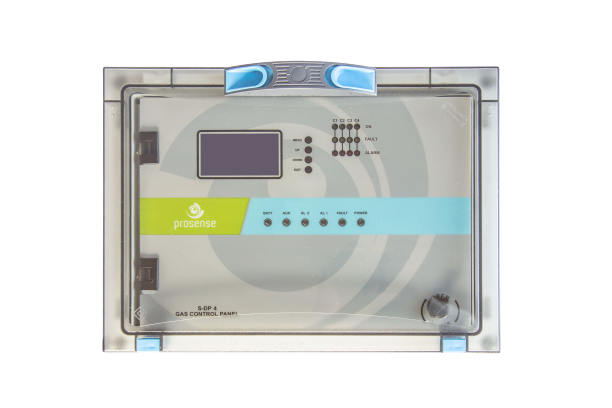 ---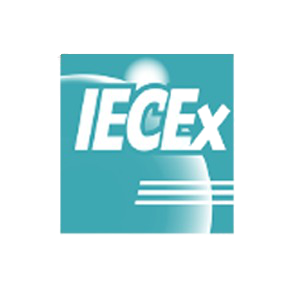 Prosense DP4 is an innovative gas control panel that meets tough industrial requirements. It allows monitoring explosive (LEL), toxic(ppm, VOL) gas contents in environment. The DP4 panel can manage up to 4xAnalog 4-20 mA signal gas detectors.

Ask the Expert
• Input: 4 x 4-20mA analog and 1 digital(24VDC) input allows to the user managing detectors with integrating other equipment to the systems like emergency button.
• Display: Bright and clear LCD display
• Integrity: Easy integration to SCADA systems via Modbus RS485 output
• Relays: 2 Alarm, 1 Fault and AUX adjustable relay contacts. Up to 12 extra relay outputs for specific applications
• Logging: Stores all alarm, fault and maintenance events up 24logs to provide a history of detectors connected
• Monitoring: Continuously monitoring of 4 detector gas concentrations
• Remote Control: Up to 16 S-DP4 control panel can be monitored in one center via Prosense Gas Monitoring software.
• Diversification: Different gases in different measuring ranges(ppm,LEL,VOL) can be connected
• Body: PC(Polycarbonate) superb performance under harsh environmental conditions with IP66 protection class.
• Visual/Audial: Independent Alarm and Fault LED indicators for each detector and buzzer
• Modular: Modular structure allows the user specific installation and provide efficiency during the maintenance.
Dimensions/Weight
366x276x186mm / 4.25 KG
Mounting
Modular Structure
Operating Temperature
-20
Humidity
10?95%RH Non-Condensing
Display
Graphic LCD 128x64
Input
4 x Analogue 4-20mA
1 Digital Input
Event Logging
Storages Alarm, Fault and maintenance logs up to 24 event
Relay Outputs
Programmable
Fault, Alarm1, Alarm2, AUX contacts
Adjustable NO/NC contacts
Optional Alarm1, Alarm2 and fault relays for each detector
Power Consumption
27VDC/250mA?4,5W max. without connected detectors
IP Rating
IP66
Backup Battery Fuse
2A
Monitoring
Simultaneously monitoring measurements, alarm and fault status
LED Indicators
6 LED indicators for Alarm1, Alarm2, Fault, AUX, Battery and Power LED indicators
Software Monitoring
Up to 16 panels can be monitored via Prosense Gas Monitoring software remotely
Main Power Fuse
2A
Power Supply
220 VAC +/?10% - 110VAC +/-10%
Backup Battery
2x12V 7A/h (Optional)
Programming
User friendly software enables easy programming with 4 buttons on panel door
Buzzer
YES