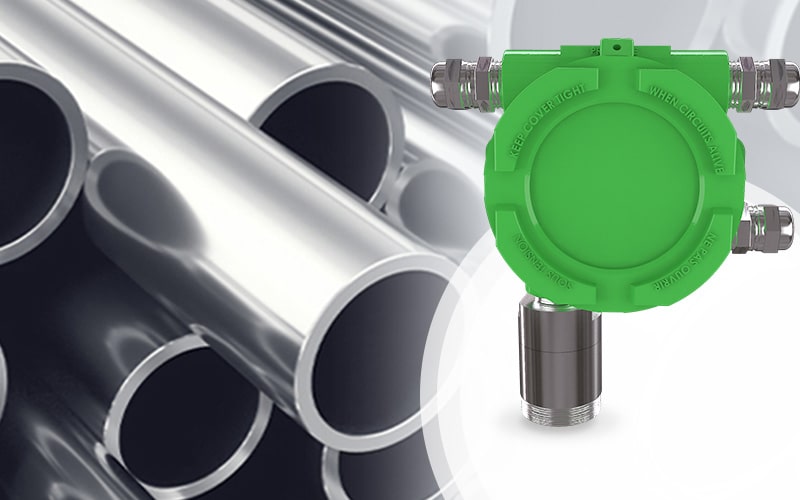 Steel
Take precautions against Carbon monoxide
Steel and metal production is the backbone of every economy. Millions of tons of crude steel such as copper, aluminum and lead are produced each year. Despite all the technical innovations, steel and metalworkers still face tough challenges with high-security risks.
Even in state-of-the-art facilities, workers can come into contact with hazardous materials in blast furnaces, rolling lines and foundries. Steel and metal production and processing must continue around the clock. Any downtime or stoppage represents a serious economic loss. Machine-based processes cannot replace some production steps, such as spot checks directly in the blast furnace or converter. The people involved in these processes are real experts, experts in their jobs. Given the many risks posed by toxic and explosive gases and vapors, dust particles and heat, which are not completely preventable, employees must always carry out their work with optimum protection. Any additional risks should be avoided.
Whether they cause acute toxicity or chronic disease, hazardous materials in the steel and metal industry pose a threat to workers' health. One of the biggest risks in steel and metal production is exposure to high concentrations of CO. Just a few breaths of CO may be enough to cause permanent damage to the heart and nervous system and even death.
Many toxic and explosive gases are released during steel production. This requires constant monitoring of the atmosphere using powerful gas meters to comply with current occupational exposure limits. In addition, the simultaneous generation of hydrogen can contaminate the CO sensor in gas measuring devices and lead to false alarms. This can trigger a costly disruption to production or even cost human life: If employees get used to ignoring the alarm signal, a real alarm will no longer be taken seriously in an emergency.
In very small concentrations, CO₂ is a natural part of the air we breathe. However, at higher concentrations, it is life-threatening as it displaces oxygen. Moreover, methane represents a potentially catastrophic explosion risk for both personnel and the facility.
Any work involving steelmaking, smelting and metal casting processes, as well as on-site maintenance work, should be permanently inspected and monitored for toxic and explosive gas concentrations.
A detailed and regularly updated risk assessment makes it possible to develop an optimum, site-specific safety concept. This includes the fitting or wearing of appropriate gas warning devices, in the case of CO, it will not trigger a false alarm via H₂ related cross sensitivities. The same applies to personal protective clothing that provides effective protection against mechanical or physical hazards without hindering the user from performing strenuous work. For emergencies, escape and rescue equipment should be readily available and easy to use.
As an experienced security manufacturer, we strive to offer you the best gas detection security with our experience in this industry.